Practicing Campground Etiquette With Kids
Tips and Tricks for a Fun and Positive Experience at Jellystone Park™ Warrens
Camping at Jellystone Park™ Warrens is a fantastic way to bond with your family while enjoying the great outdoors. But with so many campers sharing the same space, it's important to practice good campground etiquette. Setting an example and involving your kids in the process can ensure a fun and positive experience for everyone. In this article, we'll provide some essential tips and tricks for practicing campground etiquette with your kids at Jellystone Park™ Warrens.
Campground Etiquette Tips to Practice as a Family
Leave No Trace
Show your kids how to dispose of trash properly, pack out what you pack in, and leave the campsite cleaner than you found it. Encourage them to pick up litter that they see around the campsite and set an example by doing it yourself.
Be Mindful of Noise
With so much fun to be had, it's easy to get carried away. But remember to be considerate of other campers, as excessive noise can be disruptive. Encourage your kiddos to use their "inside voices," especially during Quiet Hours.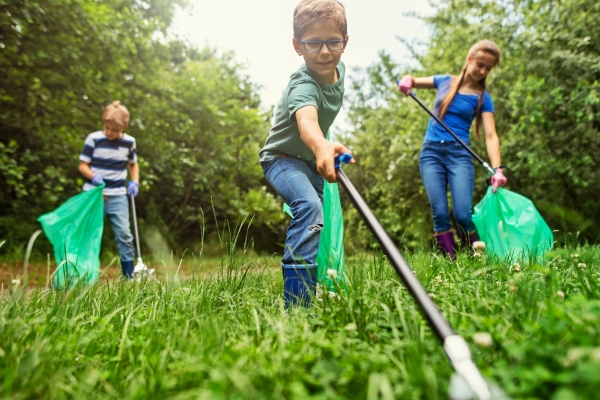 Follow Campground Rules
Jellystone Park™ Warrens has policies designed to ensure the safety and enjoyment of all campers. Review these campground etiquette guidelines with your kids and make sure they understand the importance of following them.
Respect Other Campers' Privacy
Teach kids to respect other campers' personal space and property, like avoiding walking through other campsites.
Make New Friends
Jellystone Park™ Warrens is the perfect place to make new friends. Encourage your kids to be friendly and inclusive of other campers and to take advantage of the park's many activities and amenities.
Have Fun
Most importantly, remind your kids that camping is about having fun in the great outdoors, enjoying quality time with family and friends, and trying new activities.
When you practice good campground etiquette with your kids, you can help them develop important life skills like respect, responsibility, and kindness. You can also foster a sense of teamwork and cooperation within your family while teaching them the importance of caring for the environment and being considerate of others. Put these tips to the test during your next trip to Jellystone Park™ Warrens and help create a fun and positive experience for everyone.
Be a Good Neighbor and Make Amazing Friends at Jellystone Park™ Warrens!