LODGING
Camping Cabin 4 Person
Check-In is 4pm (CST) | Check-Out is 11am (CST)
Note: Most of our cabins are not pet-friendly. If you are bringing your pet, please look for the pawprint on our booking site. Rates may increase for weekends, holidays, or special events. Camping is an outdoor experience, and accordingly, we do not offer refunds due to the whims of Mother Nature.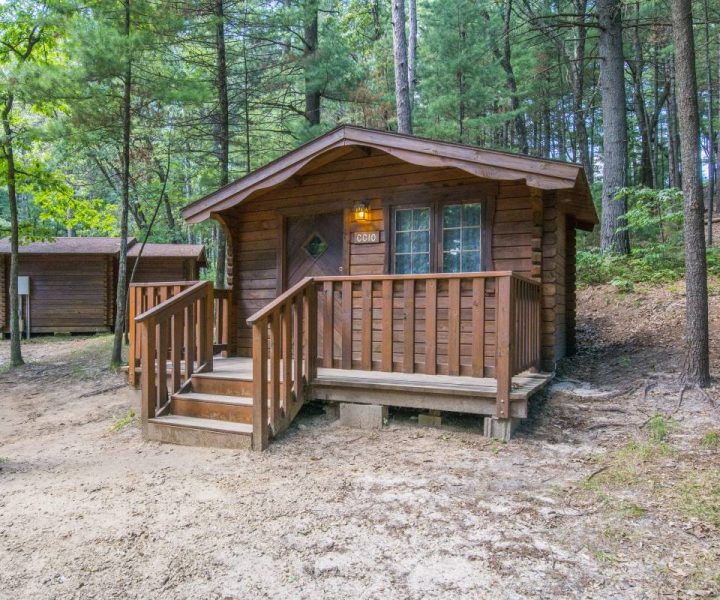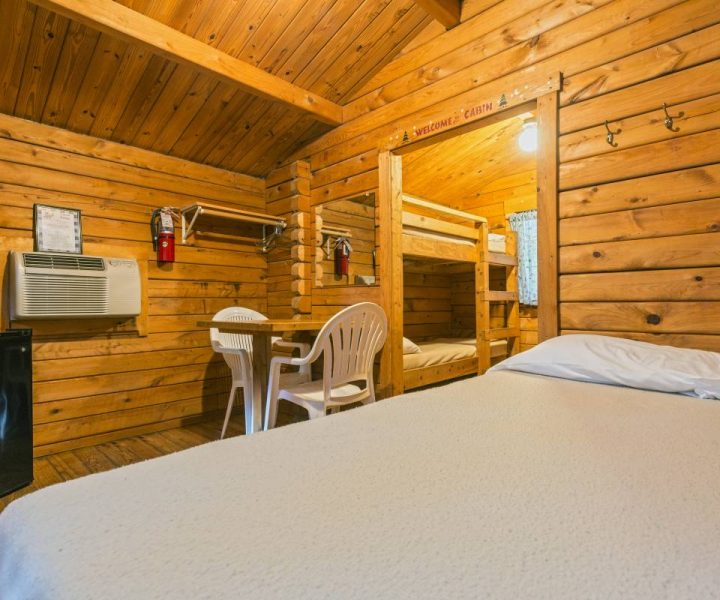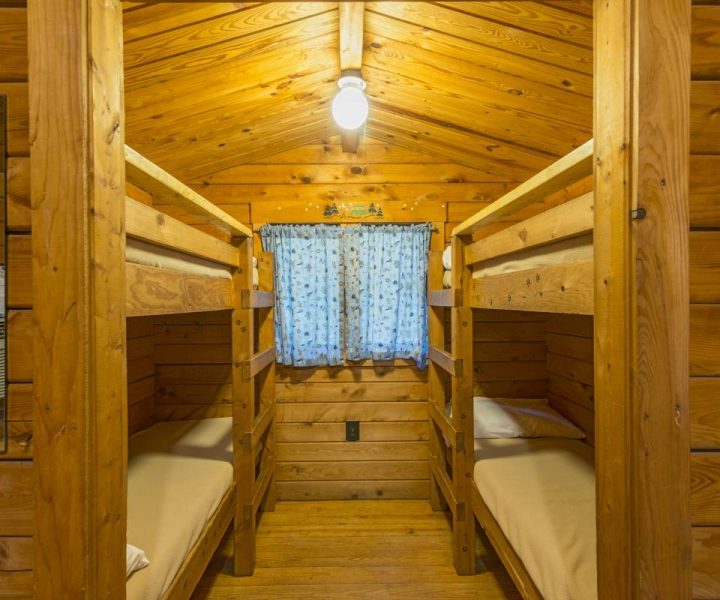 A Rustic, Cozy Camping Experience
Small but extremely cozy, the rustic 4-person camping cabins are just what a small family needs to rest and relax in before taking on another day of camping fun. The cabin includes a double bed in the main room and two single beds in a separate room.
Please Note: Linens (pillows, sheets, blankets, and towels) are not included.
Amenities for the 4-Person Camping Cabin include:
Electricity
Heating & Air Conditioning
Mini-fridge
Table/Chairs
Water Spigot Outside (no running water inside cabins)
Small Deck
Fire Ring
Picnic Table
Starts at $72 per night
Book Now