LODGING
Yogi Bear™ Cabin
Check-In is 4pm (CST) | Check-Out is 11am (CST)
Note: Most of our cabins are not pet-friendly. If you are bringing your pet, please look for the pawprint on our booking site. Rates may increase for weekends, holidays, or special events. Camping is an outdoor experience, and accordingly, we do not offer refunds due to the whims of Mother Nature.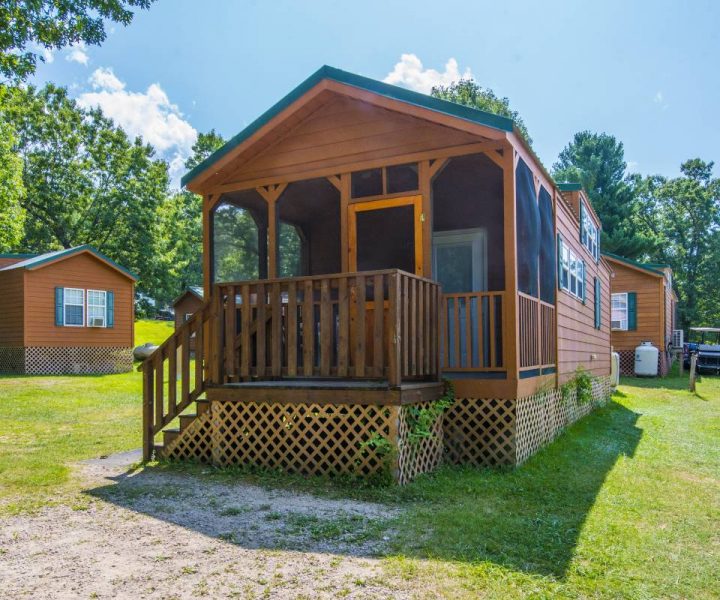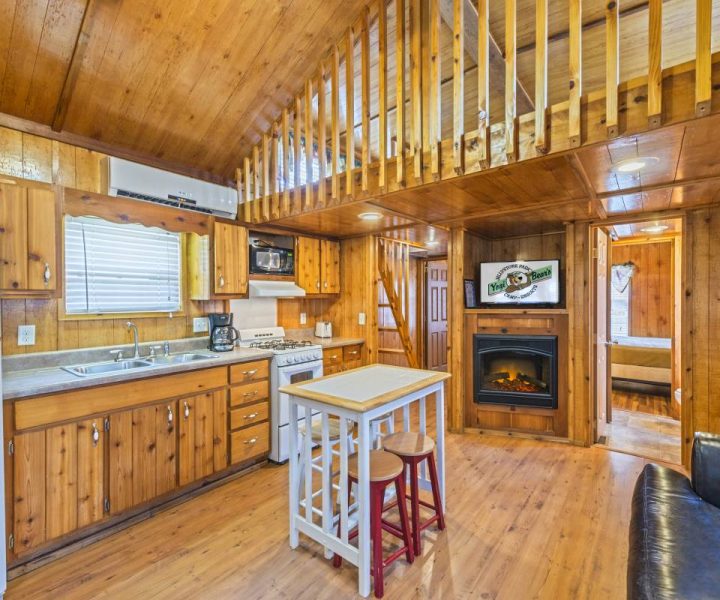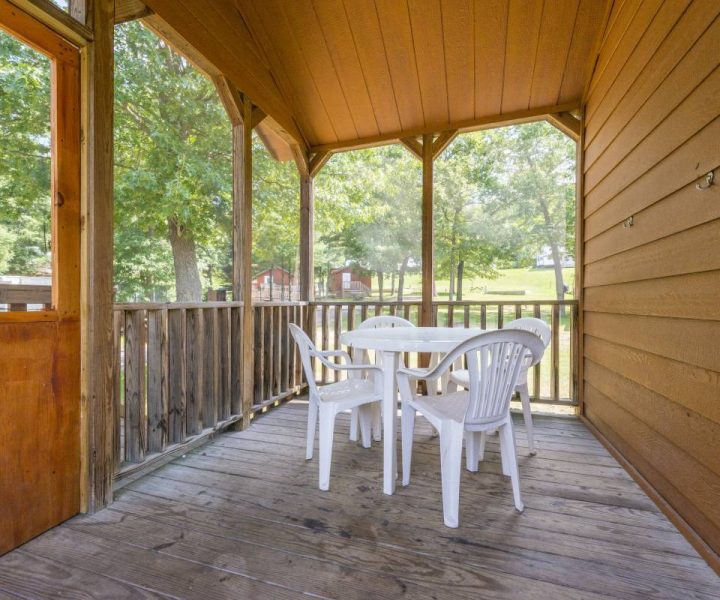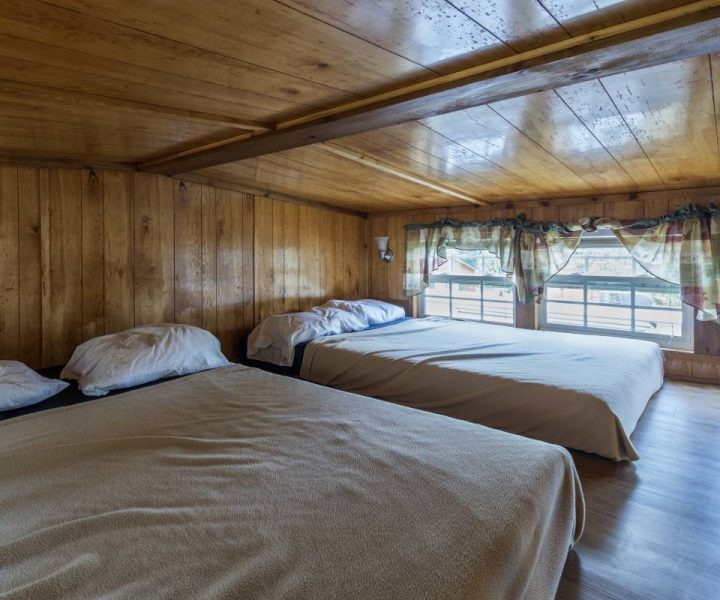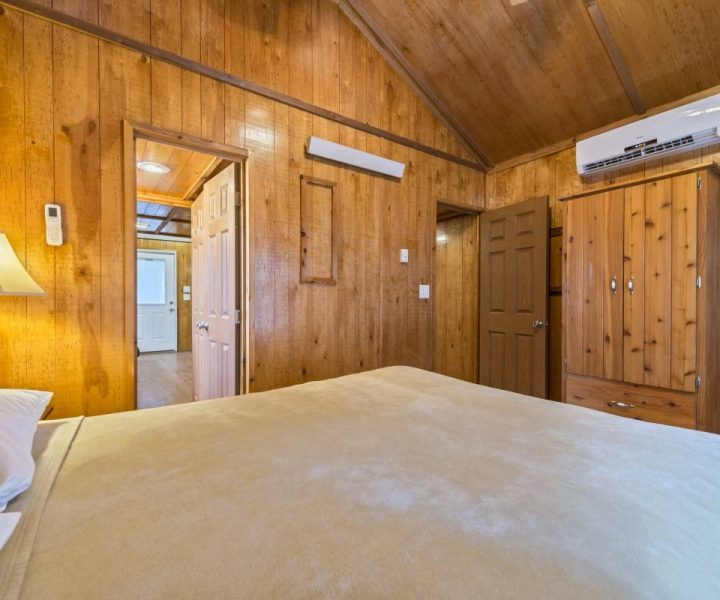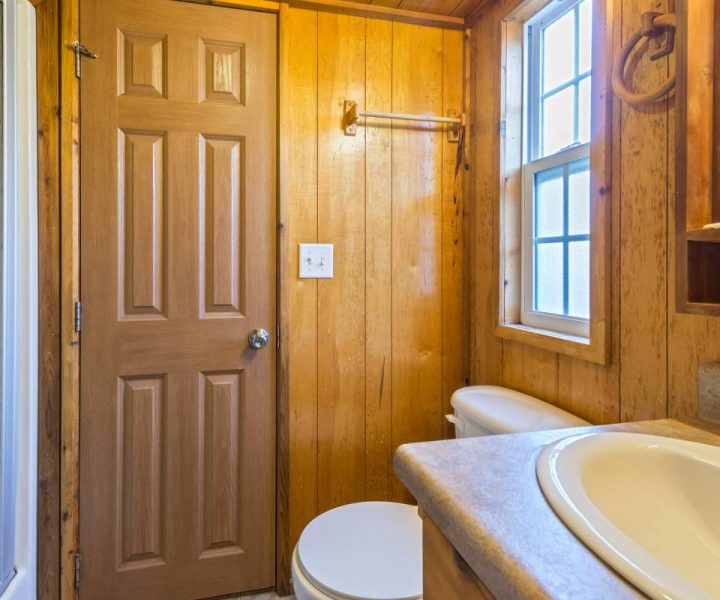 Extra Privacy For Those Wanting Some R & R
The Yogi Bear™ Cabin sleeps up to 8 campers. The woodsy abode's screened porch offers guests a bit more privacy and a reprieve from insects. The sleeping arrangements include a separate bedroom with a queen bed, a loft area with two full-size mattresses, and a queen-size sofa sleeper in the main living room. A fully-furnished kitchen, separate bathroom, and dining area are additional perks.
Some Yogi Bear™ Cabins are ADA Accessible. If you are seeking these types of cabins, please look for the ADA/Accessibility sign next to the cabin name when booking on our site.
Amenities for the Yogi Bear™ Cabin include:
Electricity
Heating & Air Conditioning
Cable TV
Stove/Oven
Full-Size Refrigerator
Microwave
Toaster
Coffee Maker
Pots/Pans
Dishes
Cooking Utensils
Bathroom with Shower
Dining Table/Chairs
Screened Porch
Fire Ring
Picnic Table
Pillows Provided
Some Yogi Bear™ Cabins are ADA Accessible
Starts at $172 per night
Book Now