Essential Tips for Winter Glamping at Warrens Lodging
With Jellystone Park™ Warrens closed for the camping season, the spotlight turns to winter glamping at Warrens Lodging, nestled right next door. This unique winter destination offers a perfect blend of outdoor adventure and cozy comfort. Whether you're seeking a quiet couple's retreat or active outdoor fun with family and friends, our tips will guide you to make the most of your experience.
Winter Glamping Tips at Warrens Lodging
1. Master the Art of Layered Clothing
Stay warm and comfortable by dressing in layers. This allows you to adjust your clothing based on your activity level and the outdoor temperature.
2. Explore Local Winter Activities
While enjoying the comfort of your villa, don't forget to explore the surrounding winter activities. Whether it's a short drive to the Whitetail Ridge Ski Area or a peaceful walk in the snow, the local area offers a variety of winter experiences.
3. Savor Homemade Winter Meals
Take advantage of your villa's fully-equipped kitchen to prepare warm, hearty meals. Think soups, stews, and baked goods that not only warm the body but also the soul.
4. Indoor Relaxation and Fun
After a day outdoors, unwind with indoor activities. Bring along your favorite books, movies, or board games for a cozy night in.
5. Plan Your Day Wisely
With shorter daylight hours in winter, plan your outdoor activities to make the most of the daylight. Early starts can lead to unforgettable sunrises.
6. Photograph the Winter Magic
Capture the winter scenery and your glamping moments. These snapshots will be a treasure for years to come.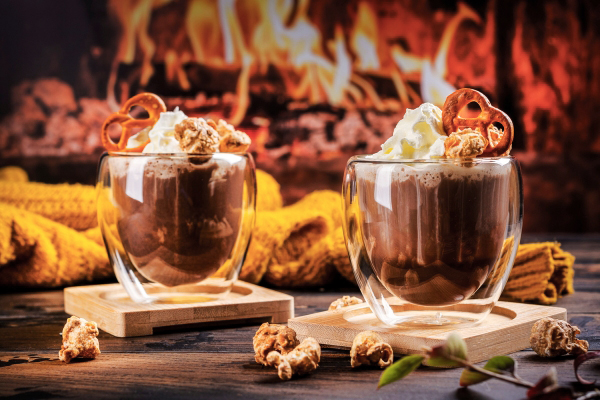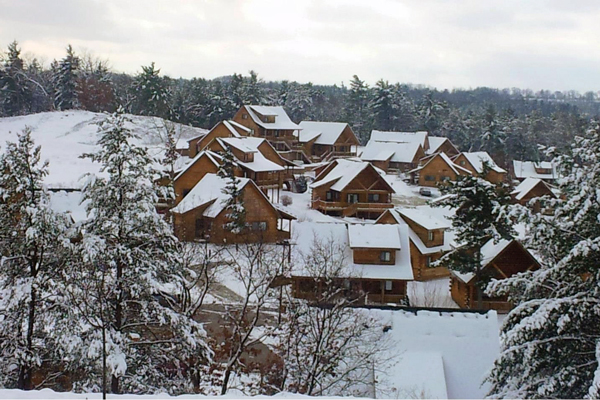 7. Safety First
When participating in winter activities, always prioritize safety. This means checking weather conditions, being aware of your surroundings, and having the right gear.
8. Embrace the Quiet Moments
One of the beauties of winter glamping is the chance to slow down. Embrace the quieter moments, whether watching snowflakes fall or sipping a warm drink by the fire.
9. Look Forward to Year-Round Adventures
As you enjoy your stay at Warrens Lodging, remember that each season offers its unique charm. The reopening of Jellystone Park™ Warrens in the spring brings additional glamping opportunities in warmer months!
Winter glamping at Warrens Lodging is an experience that combines the thrill of winter activities with the comfort of a cozy retreat. Whether you're here to relax or to explore, these tips will help you enjoy every moment of your stay. Get ready to create lasting memories in this winter wonderland.
Prepare for an Adventure Filled with Comfort, Excitement & the Beauty of Nature