3 Ways You and the Kids Can Preserve Camping Memories
From setting up your campsite to enjoying s'mores around the fire together, each moment of a family camping trip is worth capturing. There are several ways to celebrate and remember your camping memories for years to come. Including the kiddos in this process is even better with various perspectives on the trip. The following are 3 ways your entire family can be a part of preserving the special moments on your next camping getaway.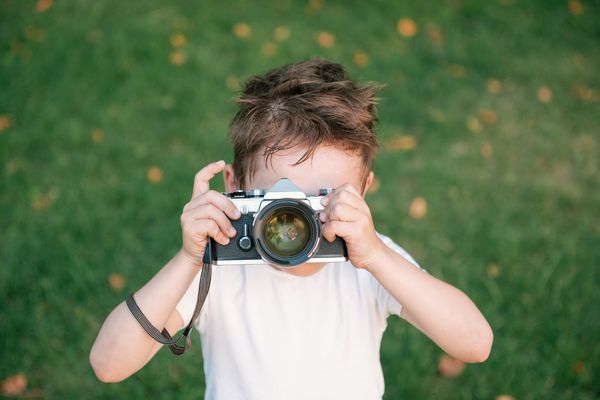 3 Ways To Involve The Kids In Documenting Camping Memories
Individual Journal Writing/Drawing
Perhaps the most traditional method of preserving camping memories is by journaling. Each night of your camping stay, make it a habit to gather the kiddos around the campfire and talk about the day's events. Let each child share their favorite activities for the day and fun stories.
Then allow time to write about their day in their notebooks. If your kids can't write just yet, have them draw their memory, and you write a caption below it. They can choose a comfy spot to journal, like at the picnic table, sitting in their camping chair, snuggled under their sleeping bag in the tent, or atop their cabin bunk bed.
Photography By The Kids
The easiest way to capture memories is through photos. But instead of Mom or Dad snapping all the shots, let the kids zoom in on the action. If you are hesitant about handing over your smartphone to the tikes, opt for an affordable digital camera made especially for kids. Waterproof options are practical as well. Depending on the camera features, these devices start at around $30.
Each night or at the end of your camping stay, upload the photos onto your computer and look at all the fascinating images together. Perhaps print some out and frame! Remember to store the digital pictures with the date and location of the vacation for safekeeping and quick retrieval.
DIY Vacation Destination Boxes
If your kids are collectors of sorts, a Destination Box might be interesting to them. Simply put, these are boxes about the size of a shoebox that contain tiny treasures from a vacation. If your family camps at Jellystone Park™ Warrens each year, you could create a box filled with mementos from your trips. Include photos, event wristbands, tickets, postcards, souvenirs, small crafts projects, the scorecard from a mini-golf game, and other items that will spark a memory.
Help the little ones decorate and label the box according to the destination contents and display it along with the other Destination Boxes they've filled up! These are similar to time capsules but even more fun!
Camping Moments at Jellystone Park™ Warrens
Have a blast capturing camping memories the next time you vacation with us! With endless activities, attractions, and special events just steps away from your campsite or cabin, there is never a dull moment when you camp with Yogi Bear™ and pals!
Make and Preserve Wonderful Camping Memories With The Family!