Camping Season is Near: Have You Booked Your Family Getaway?
Camping season is just around the corner. If you're looking for a fun and affordable family getaway, Jellystone Park™ Warrens is the perfect destination. With a variety of accommodations to choose from, there's something for everyone at our family-friendly campground.
So Many Ways to Stay This Camping Season
When planning your first trip of the camping season, one of the biggest decisions you'll have to make is how you and the family will stay. Will you "rough it" in a tent or opt for the comforts of an RV? Or perhaps you would like to try something new and rent a cabin within the park or next door at Warrens Lodging. Regardless of your preference, Jellystone Park™ Warrens has you covered!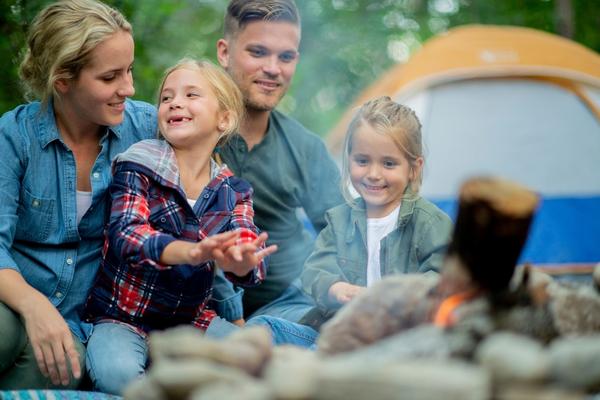 Option 1: Tent Camping
Tent camping is an excellent option for those who want to be more connected to nature and experience the sights, sounds, and smells of the outdoors. Jellystone Park™ Warrens offers a variety of tent sites to choose from, including sites with electricity and water hookups and areas that are more secluded and private. All sites come with fire pits and picnic tables, making them perfect for camping with friends and family.
Option 2: RV Camping
RV camping is perfect for campers who prioritize comfort and amenities. Pull-thru and back-in RV sites at Jellystone Park™ Warrens are outfitted with hookups for water, electricity, and sewer and designed to accommodate RVs of all sizes, including motorhomes, travel trailers, and fifth wheels. Many RV sites also offer cable TV hookups.
Option 3: Cabin Camping
Cabins are a great option for those who want a little more comfort and privacy than traditional camping but still want to enjoy the outdoors. They offer amenities such as heating, air conditioning, and kitchen facilities, making them just right for families, couples, or groups of friends. Jellystone Park™ Warrens cabins come in various sizes and styles, from the small 4-Person Camping Cabins to larger family cabins with multiple bedrooms like the 3-Bedroom Park Model for 8 or Villas at Warrens Lodging for up to 12 guests. Cabins offer a comfortable and cozy atmosphere.
Stay Your Way at Jellystone Park™ Warrens
No matter how you choose to stay this camping season, Jellystone Park™ Warrens is the ideal destination for your first and next getaways. With a variety of activities, events, and amenities, the whole family will have a blast. So don't wait. Book your family getaway at Jellystone Park™ Warrens today!
In Addition to the Many Ways to Stay, We Also Offer Even More Ways to Save!