New Year's Resolutions for RVers
For many, the start of a new year calls for a few moments of reflection and goal-setting. New year's resolutions typically involve developing healthy habits, learning a new skill, and building relationships. How about adding to that list or completely changing it with resolutions about RVing like the ones below?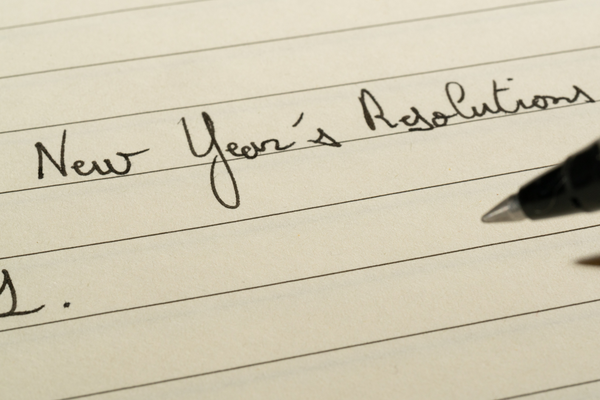 New Year's Resolutions for RVers
Give your RV the attention it needs
Like your car, your RV requires regular check-ups to ensure optimal performance and safety on the road. If you have been neglecting regular care and maintenance of your RV or procrastinating on those upgrade projects, this year may be the time to get on a schedule and complete those items. The more attention you give to your rig, the more you can enjoy time on the open road and the great outdoors.
Take frequent, and longer breaks on your RV travels
Travel breaks are usually reserved for fill-ups at fuel stations, grabbing a bite to eat, or stopping to let the whole family use the restroom. But stopping for a mere 30 minutes to walk and stretch benefits your overall well-being. You and your traveling crew (including Fido) need opportunities to get the blood pumping and refocus after as little as 1-2 hours on the road.
Document your travels
Whether you take up scrapbooking, sign on for an Instagram account, or start your own blog for friends and family to follow, make keeping track of your family's RV experiences one of your new year's resolutions. It's always a fun ride down memory lane looking back on your adventures!
Camp more
Don't let your RV sit in storage collecting dust this new year. Use it for what it's intended for–exploring and having fun! Take the family on plenty of RV camping ventures like vacations at Jellystone Park™ Warrens! We have the natural beauty and amenities to bring your camping dreams to life!
Set up your rig in one of our many full hookup RV sites and head to our waterpark with a 6-lane thrill seeker racer waterslide, lazy river, wave pool, and more. When the kids have soaked up all the fun at the waterpark, we have even more activities, including mini-golf, arts and crafts, gaga ball, foot pool, train rides, and outdoor theatre, and that's just the beginning.
No RV? No Problem!
If you don't have an RV, no worries! You can still fulfill travel-related new year's resolutions with cabin stays! Enjoy the comforts of home while on vacation at Jellystone Park™ Warrens. We have cabin and lodging types to fit whatever you're looking for, from our four-sleeper cabins to our spacious villas at Warrens Lodging and everything in between. We can accommodate the whole family, even your furry family members!
Fulfill New Year's Resolutions & Camping Adventures With Us in 2023!